Every year, the Cambridge Santa Parade is brought to you by hardworking volunteers. Check out the committee who is helping to make it possible this year.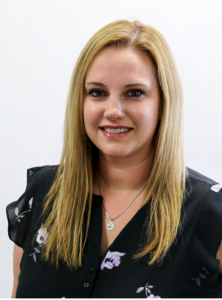 Christina Rau – Executive Director
Christina grew up in Cambridge and has many fond memories! She took over the Cambridge Santa Claus parade in 2019 when it was brought to her attention that the parade was in danger of no longer happening. Not wanting to see this important community event disappear, she recruited a brand new committee who were just as passionate about bringing Christmas spirit and joy to the city as she was! Christmas has always been her favourite holiday and being part of this amazing community event that brings the city together has been an honour.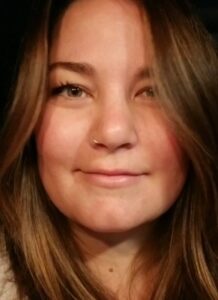 DANA coffeLt – ASSISTANT Executive Director
Watching the twinkling Christmas lights with hot cocoa and family is a fond memory for Dana when she was young. She always looked forward to when Santa came to town; it was the best night of the year! She is excited to be sharing that delight and bit of magic with her kids and the community. Dana, her husband and their two boys moved to Cambridge to be near their family and establish their kids in a supportive community. The Cambridge Santa Parade is such a wonderful way to bring the community together and fill it with magic. She is super excited to be part of creating community memories that last!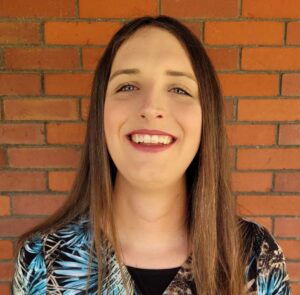 JAmie Beemer – Director of logistics AND WEBSITE MANAGER
Jamie has always loved watching parades, starting with the Corn Festival and Christmas in Tecumseh Santa Claus parades in her home town of Tecumseh, Ontario. After moving to the Waterloo Region and missing her yearly traditions, Jamie decided to bring parades back into her life, however she wanted to give back. In 2017, Jamie started volunteering with both the Kitchener Lions Club Santa Claus Parade and the Cambridge Santa Claus Parade. In 2019 Jamie joined the Cambridge Santa Claus Parade committee and looks forward to bringing the holiday magic to the Waterloo Region year after year. Although Jamie has moved to LaSalle, Ontario, she still works remotely on the parade during the year and travels back to Cambridge on parade day. Fun fact – Each year she starts the Cambridge Santa Parade by saying "Let's make magic happen" over the radios.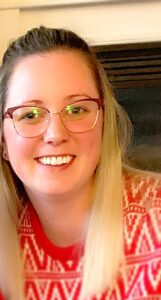 Brittany Wallace – Director of Community Relations
Brittany was born and raised in Cambridge. She participated in the parade for many years with girl guides of Canada. She enjoyed being apart of the Christmas joy that the parade brings to Cambridge. With children of her own Brittany looks forward to bringing the same Christmas magic that she once felt as a child, to her own children and other children and families of Cambridge. She's excited to start this journey of planning and organizing the parade and all the joys and challenges that it brings.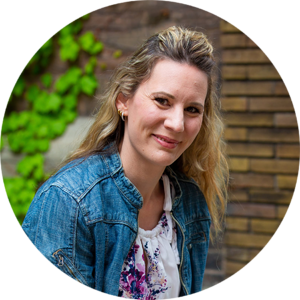 Michelle Stager – Creative Director
Michelle grew up in Kitchener and has participated in the Kitchener Oktoberfest parade and Kitchener Santa Claus parade for several years. Stepping over to the committee and volunteer/organizing side of parade was an eye opener for her and what is truly involved with bringing these events to life. She is a loving wife, and mother of two little boys and is excited to make lasting memories for her family with volunteering with the Cambridge Santa Claus Parade.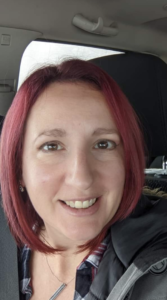 Chantel Leitch – SPONSORSHIP DIRECTOR
Chantel grew up in Waterdown and moved to Cambridge back in 2014. Christmas has always held a special place in her heart, as her large family would always get together for the holidays. She volunteered in 2021 for the Santa Claus Parade and enjoyed being able to assist in bringing it to life, and seeing all the kids smiling faces! She has an 11 year old daughter and 2 year old son, along with dogs and a cat that keep her busy. She can't wait to see what we can do this year, and in the coming years for our community!